Over the decades, some of our most famous actors, musicians, comedians, and TV stars have dutifully served their country in the armed forces. Today, we'll run down our favorite performers who have offered their lives in the name of freedom. As we shall see, most enlisted before they were famous, but some interrupted their careers to fight the good fight. One of our stars even became a bona fide war hero flying bombing missions over Nazi Germany! Read on to find out exactly which one of your favorite stars is an actual hero.
Tom Selleck
Long before mustachioed hunk Tom Selleck was Magnum P.I., driving around Hawaii solving crimes in his red Ferarri, he was in the military. He received his draft papers for the Vietnam War and enlisted in the California National Guard. He served in the 160th Infantry Regiment of the California Army National Guard between 1967 to 1973. And he's not the only Magnum P.I. alum to have served his country.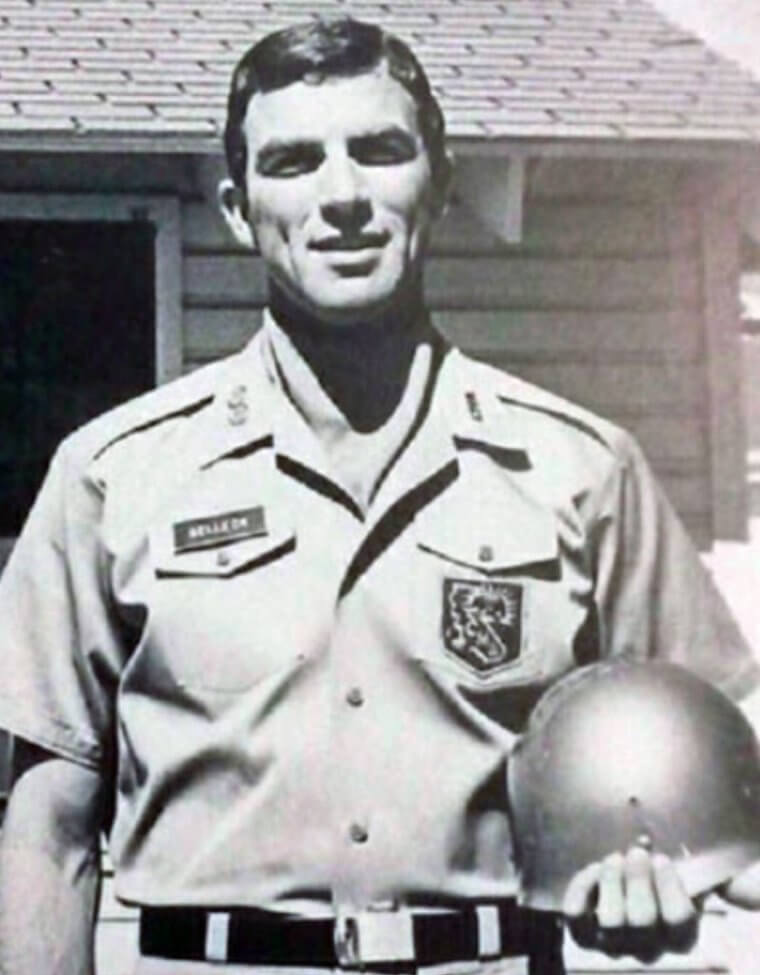 Remember Magnum's British Army Sergeant Major slash housekeeper slash Kung Fu artist Jonathan Higgins? Actor Jonathan Hillerman served four years in the US Air Force between 1953 and 1957, working in maintenance in a B-36 wing of the Strategic Air Command. 
Adam Driver
Long before using the dark side of the force as Kylo Ren in Star Wars, Adam Driver was a U.S. Marine. In the summer of 2001, he was a rudderless, naval-gazing high school graduate, wondering what to do with his life. Then, 9/11 changed his life forever. Driver swiftly enlisted in the US Marine Corps, where he was assigned to Weapons Company, 1st Battalion, 1st Marines as an 81mm mortar man.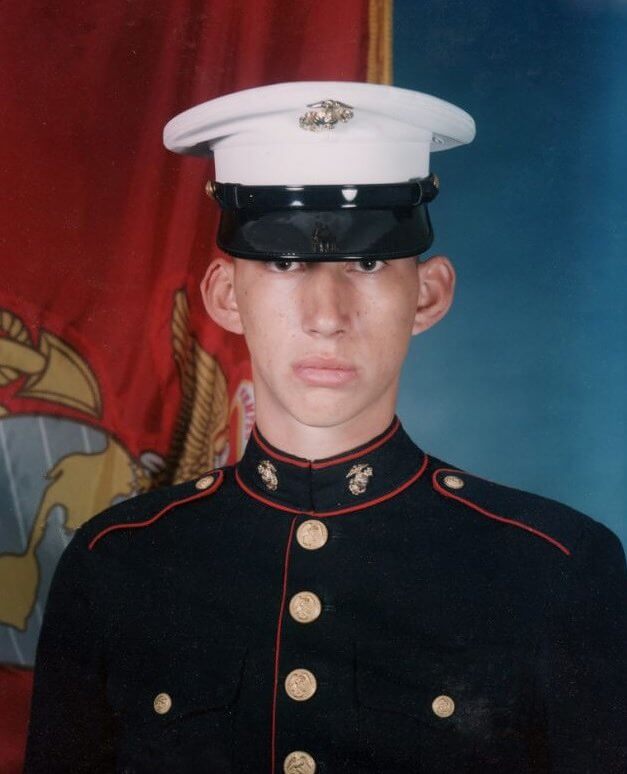 Adam trained for 32 months before an accident cut his military career short. He fractured his sternum while mountain biking, just before his unit was shipped to Iraq. He was eventually medically discharged, having attained the rank of Lance Corporal.
Queen Elizabeth II
The late great Queen Elizabeth II wasn't only Britain's longest reigning monarch, she also kicked ass during WW2! Despite her father, King George VI's protestations, the 19-year-old princess joined the Women's Auxiliary Transport Service, whose radio operators, anti-aircraft gunners, mechanics, and drivers provided key support to troops. Second Subaltern Elizabeth Alexandra Mary Windsor (No. 230873) drove jeeps, trucks, and ambulances and repaired and rebuilt engines. She rose to the rank of Honorary Junior Commander. 
Her Royal Highness was still a member of the ATS when Germany surrendered, and she joined the masses celebrating on the streets of London. As Queen, she was Commander-in-Chief and Head of the British and Commonwealth Armed Forces.
Jimi Hendrix
Jimi Hendrix began playing guitar aged 15. But when cops twice caught the 18-year-old cruising around Seattle in stolen cars, he was given an ultimatum. Spend time behind bars or serve in the military. After basic training at Fort Ord, California, he was assigned to the 101st Airborne Division at Fort Campbell, Kentucky. In letters to his father, he described the rigorous training as hellish and begged his dad to send him his beloved guitar.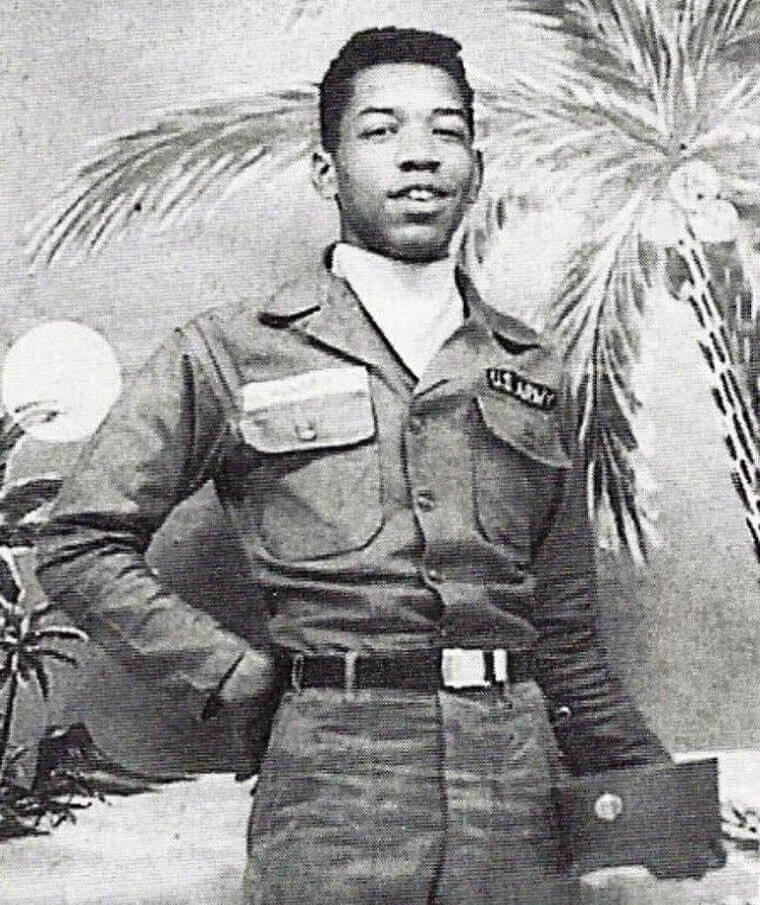 Jimi completed his paratrooper training, but his platoon sergeant stated: "He has no interest whatsoever in the Army ... Private Hendrix will never come up to the standards required of a soldier. I feel the military service will benefit if he is discharged as soon as possible." He was granted an honorable discharge and became one of the best guitarists the world has ever known.
Arnold Schwarzenegger
Arnold Schwarzenegger has had a crazy and varied career. He's best known for his bodybuilding, acting, California Governorship, and political and environmental activism, But did you know he once served in the Austrian military? Yes, Arnie was conscripted into the Austrian Army when he was just 18 years old. Considering his mastery of most disciplines, would you believe that military service was the only thing he was no good at?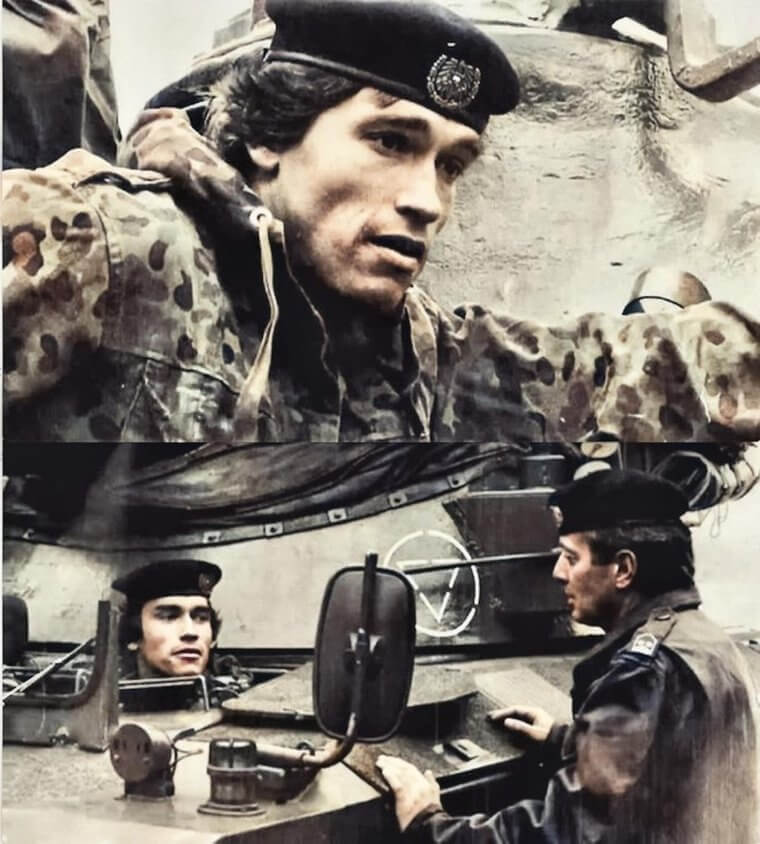 Arnie would often sneak off camp to compete in bodybuilding contests. One time, he snuck away to win the Junior Mr. Europe contest but was punished for going AWOL. 
Dr. Ruth
No doubt you'll know Dr. Ruth Westheimer as a relationship and intimacy therapist and talk show host. But did you know she's also a sniper and war survivor? After moving to Israel from Germany, the 17-year-old joined an underground paramilitary group that later formed the core of what became the Israel Defense Force. She once explained, "I never killed anybody, but I know how to throw hand grenades and shoot."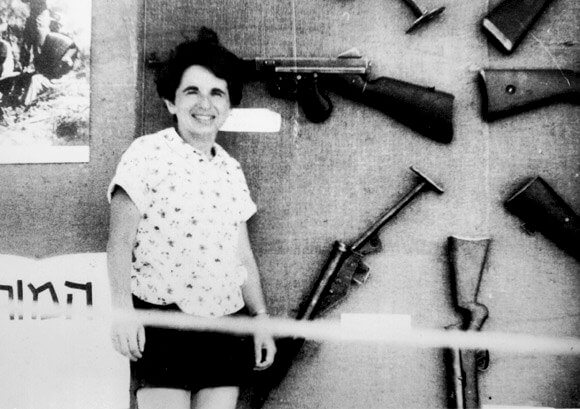 Ruth became an ace sniper and could even put together a rifle in the dark. Aged 90, she could assemble a Sten gun with her eyes closed! The moral of the story? Don't mess with Dr. Ruth!
Morgan Freeman
Born in 1937, Morgan Freeman made his stage debut in a school play when he was knee-high as a grasshopper. After graduating high school, he won a scholarship to Jackson State University, Mississippi, but opted to enlist in the US Air Force. Morgan served as an Automatic Tracking Radar repairman, obtaining the rank of airman first class. After serving from 1955 to 1959, he studied acting at the Pasadena Playhouse, Los Angeles.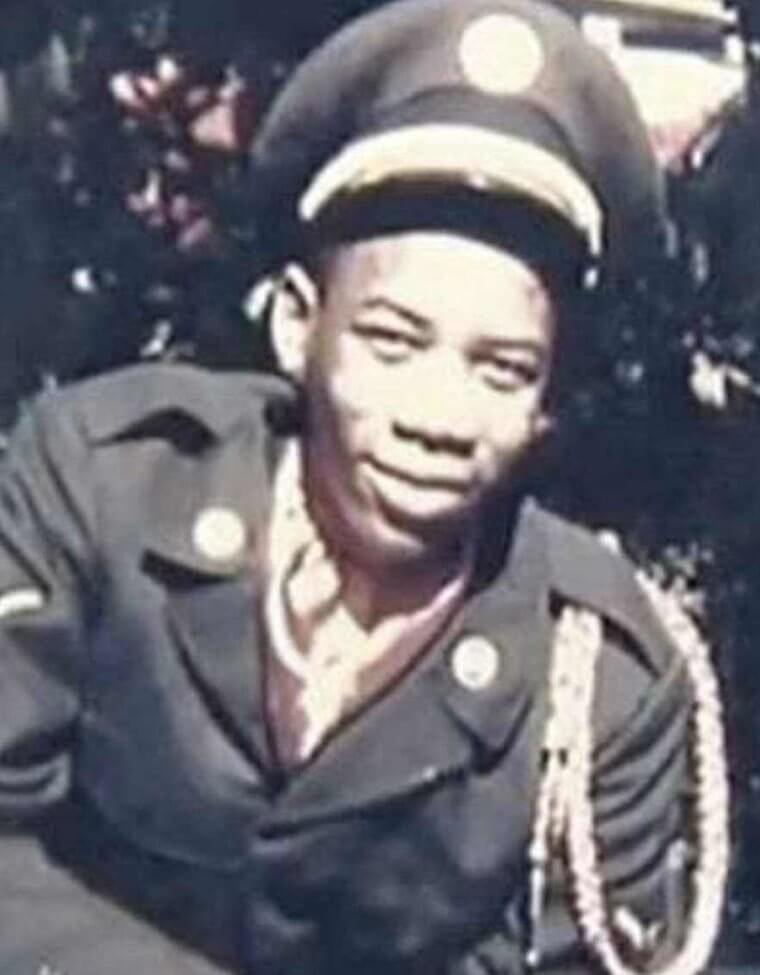 And the rest, as they say, is history. Morgan's acting skills, velveteen voice, and compassion have seen him play God, help Tim Robbins escape Shawshank Prison, and talk to penguins!
Bea Arthur
Bea Arthur is a true Golden Girl. During WW2, the 21-year-old became one of the first women to sign up for the US Marine Corps Women's Reserve. After basic training, she served as a typist at Marine HQ in Washington, D.C. In June 1943, she transferred to the Motor Transport School at Camp Lejeune, North Carolina. Bea then worked tirelessly as a truck driver and dispatcher at nearby Cherry Point, NC. 
Bea was honorably discharged at the rank of Staff Sergeant in September 1945, right after Emperor Hirohito offered Japan's surrender. Two years later, she enrolled at New York's School of Drama at The New School.
Gal Gadot
Wonder Woman might have trained as an Amazonian warrior on the island of Themyscira, but she's not the only one. Gorgeous actress Gal Gadot also trained to be a fierce warrior. After being crowned Miss Israel at the age of 18, she then had to undergo her country's mandatory two-year conscription. Doing what she does best, Gal was a combat fitness instructor, teaching her fellow soldiers martial arts and gymnastics.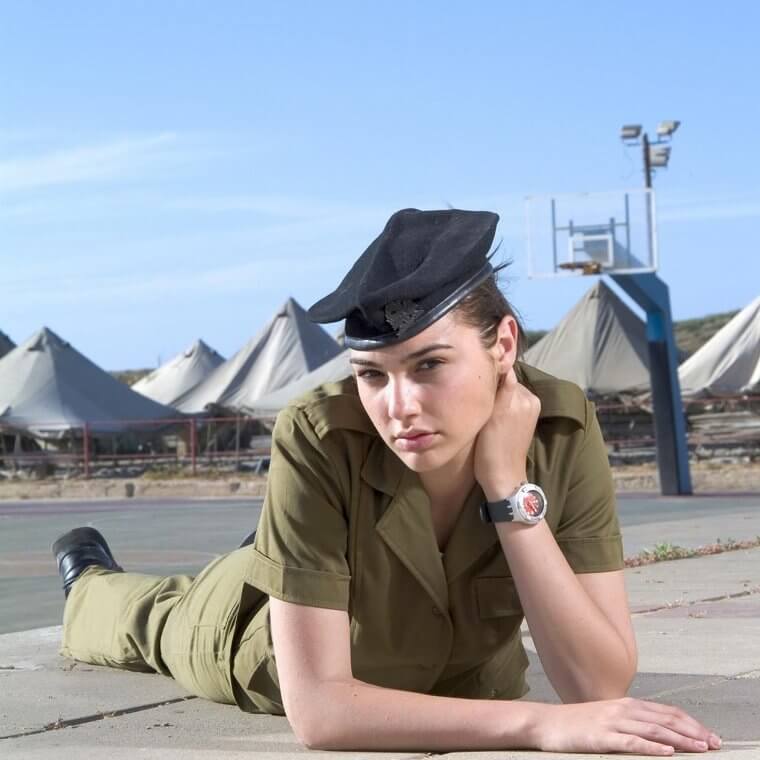 Gal thanked her military background for her acting career, beginning in the Fast & Furious film franchise. She said, "I think the main reason was that the director Justin Lin really liked that I was in the military, and he wanted to use my knowledge of weapons."
Sean Connery
International spy and man of mystery James Bond was a Royal Navy Commander, but did you know that Sean Connery also served in the navy? The 16-year-old Scot joined the British Navy and trained at Portsmouth's Naval Gunnery School and in an anti-aircraft crew. He was later assigned as an Able Seaman on HMS Formidable. Yet while 007 was indestructible, Sean was discharged at the age of 19 because of a duodenal ulcer.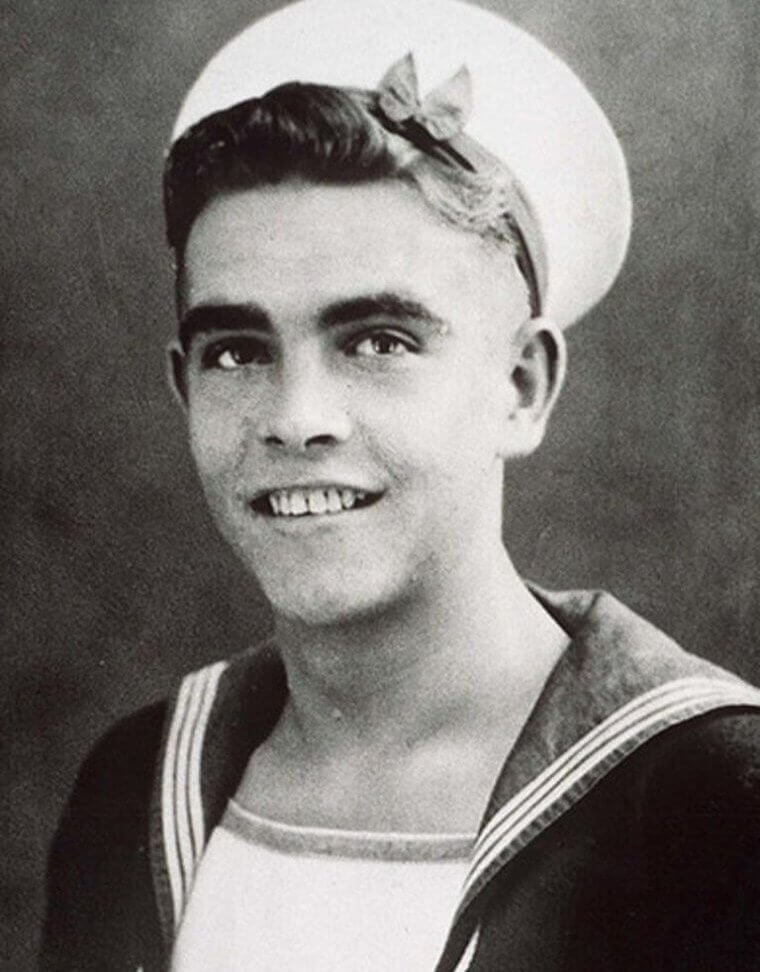 Getting inked is almost mandatory in the Royal Navy, and Sean Connery got two bad tattoos. The first read "Scotland Forever," and the second was "Mum and Dad!"
Jennifer Marshall
Before Jennifer Marshall popped up on our screens in Stranger Things, NCIS, Hawaii Five-0, Game Shakers, and as the host of Mysteries Decoded, she served in the US Navy from 1998 to 2003. Following basic training at Naval Station Great Lakes, Illinois, she was stationed on the aircraft carrier USS Theodore Roosevelt. She even saw action when she was deployed to support Operation Iraqi Freedom during the second Gulf War.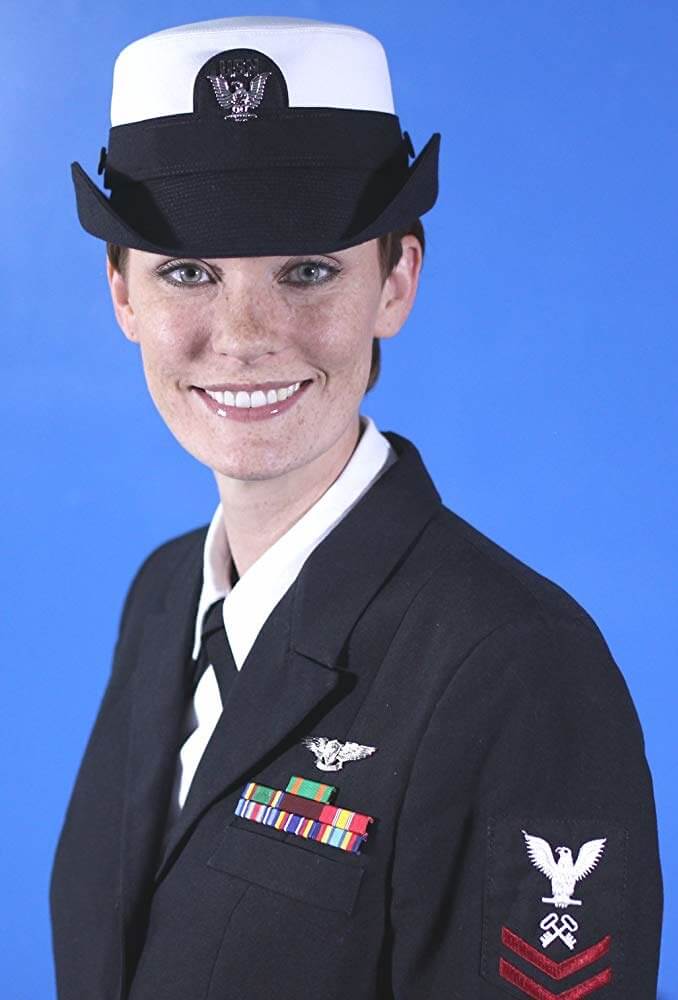 As part of the ship's security defense force team, Petty Officer Second Class Marshall's duties included aviation logistics and later working for the Roosevelt's Sexual Assault Prevention and Response program. She was discharged after five years and became a private investigator and actress. 
George Carlin
If the role of court jesters is to tell the truth, there was none better than George Carlin. One of the most influential stand-up comics of all time, he became the dean of counterculture comedians and was famously arrested for his "seven dirty words" routine. So, it may be surprising to hear he was in the US Air Force. In 1954. George trained as a radar technician at Barksdale Air Force Base in Bossier City, Louisiana.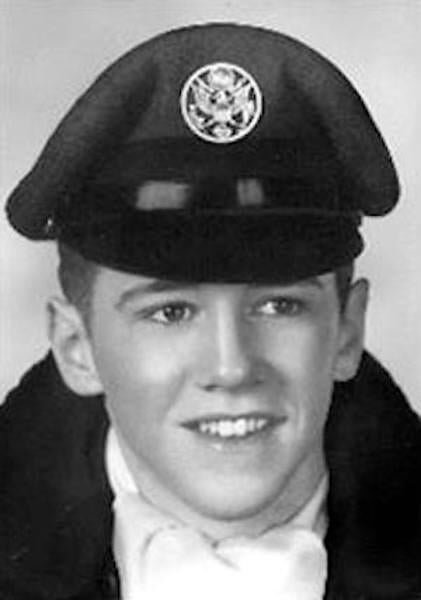 Not so surprising is the fact that his superiors labeled him an "unproductive airman." The bad boy was court-martialed three times and finally discharged in 1957. But we have the USAF to thank for his comedy career because while on active duty, he became a DJ for KJOE Shreveport radio.
Jimmy Stewart
While some celebrities served in minor military roles, Jimmy Stewart was Hollywood's first major movie star to become a bona fide World War II hero. After training as a pilot in New Mexico, he was worried his celebrity status would keep him in the USA. So, he appealed to his Commander and packed off to England to pilot a B-24 Liberator. Following a successful bombing mission to Ludwigshafen, Germany, he achieved the rank of Major.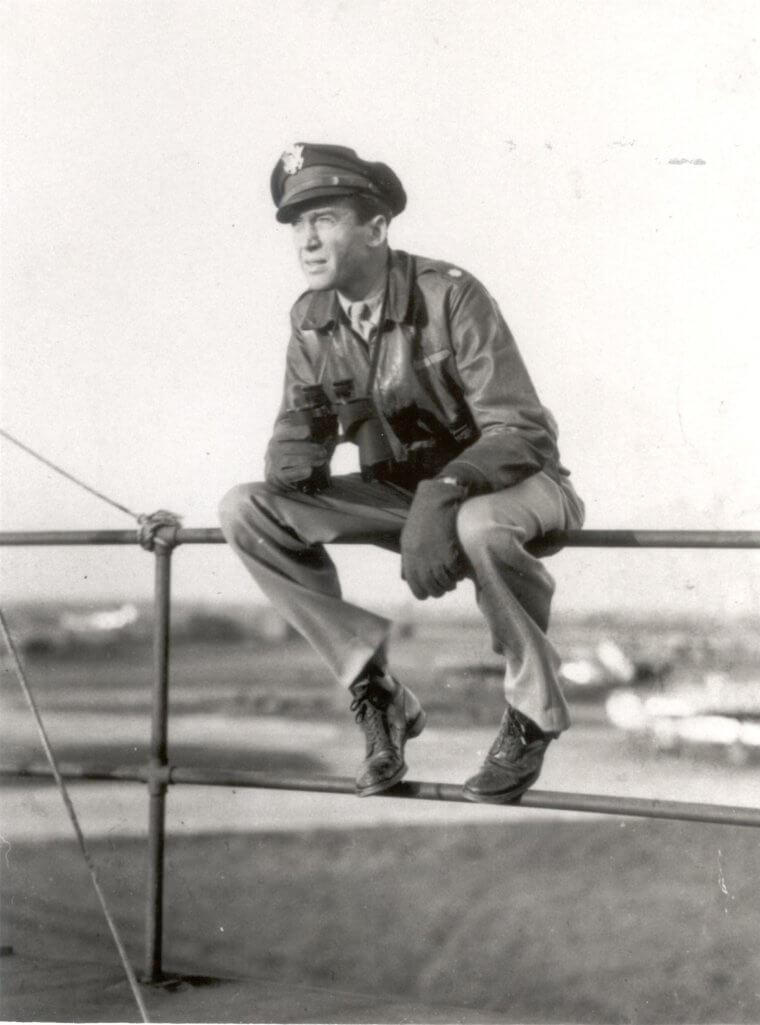 Jimmy was awarded the Distinguished Flying Cross and the French Croix de Guerre. He was promoted to the rank of Colonel, becoming one of the few Americans to graduate from Private to Colonel in just four years.
Willie Nelson
Nowadays, Willie Nelson is a country music legend and marijuana entrepreneur but did you know that he served back in the day? Born in Texas in 1933, he left school in 1950 and decided to follow in his classmates' footsteps by joining the Air Force. He undertook basic training at Lackland Air Force Base, Texas, but was medically discharged after nine months due to back problems. His discharge must have left his "Blue Eyes Crying in the Rain."
After serving, Willie had four wives, seven children, one long-lost daughter, four grandchildren, and five great-grandchildren. Now approaching 90, the Country Music Hall of Famer is still going strong. 
Shaggy
Not to be confused with Scooby-Doo's friend, Jamaican-born singer Shaggy joined the US Marine Corps in 1988. He served with a Field Artillery Battery in the 10th Marine Regiment and fought in the Gulf War. He gained numerous promotions and left with the rank of Lance Corporal. That said, he was also demoted twice! Shaggy, aka Orville Richard Burrell, perfected his dancehall reggae beats during his time in the military. 
And US Marine Corps medals aren't the only honors Shaggy picked up. In 2007, he was awarded the Jamaican Order of Distinction with the rank of Commander. 
​Bob Ross
With his mop of curly hair, beard, dulcet-toned descriptions, and Joy of Painting, it's easy to imagine that Bob Ross was always a hippie. So what if we told you that Bob served in the Air Force for 20 years? The 18-year-old enlisted in 1961 and rose from Medical Records Technician to Master Sergeant. He developed a speedy technique for painting his trademark snow-capped mountains during breaks at Alaska's Eielson Air Force Base.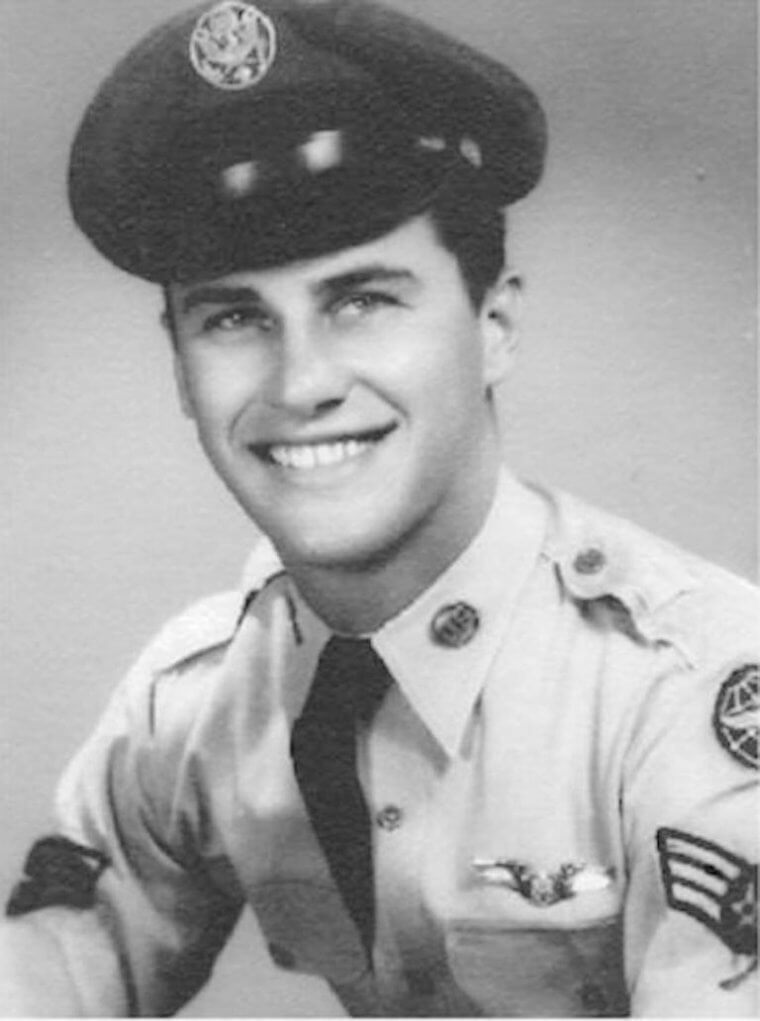 Having been "the guy who makes you scrub the latrine, the guy who makes you make your bed, the guy who screams at you for being late to work," Bob Ross said he would never raise his voice again after leaving the forces in 1981.
Leonard Nimoy
Before joining Star Fleet and going boldly where no Vulcan had gone before, Leornard Nimoy enlisted in the Army Reserve at Fort McPherson, Georgia. He served for 18 months as a Staff Sergeant, and––although he didn't see combat––we can thank his time in the military for giving us the Mr. Spock we know and love. Leonard performed with the Army Special Services, entertaining the troops with shows he wrote and MC'd.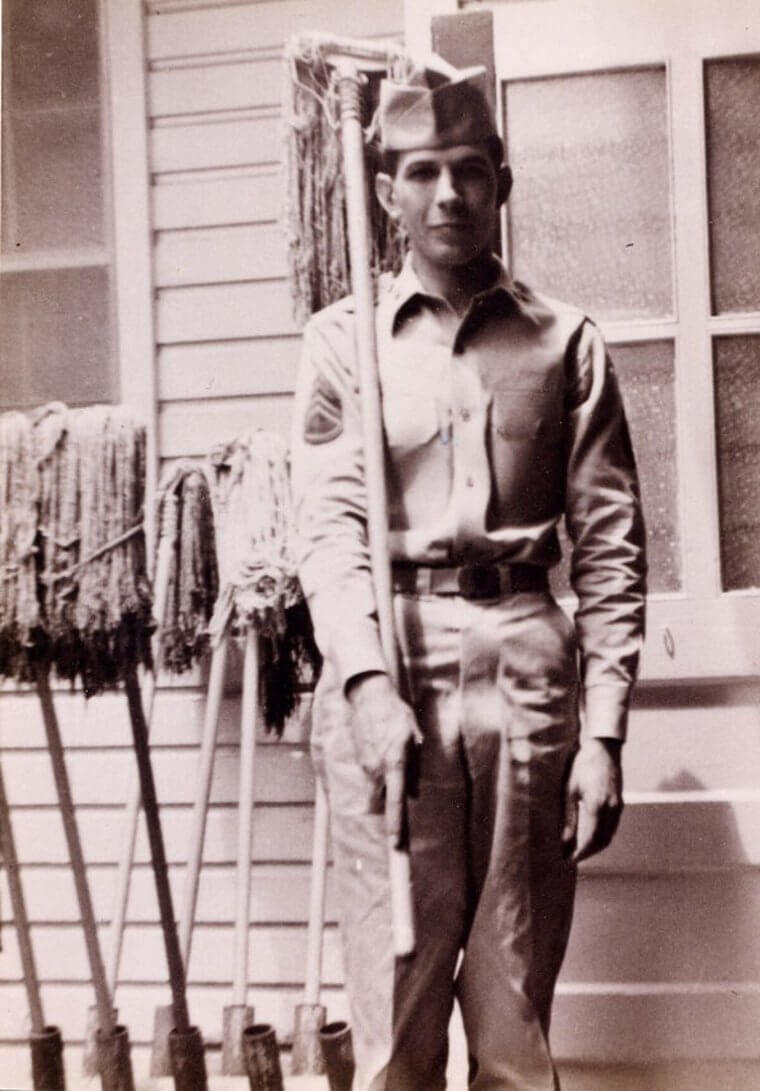 Staff Sergeant Nimoy went on to live long and prosper, passing into the Undiscovered Country in 2015, aged 83. But did you know he was also a singer? In 1967, he released "The Ballad of Bilbo Baggins," the bravest little hobbit in The Shire! 
Elvis Presley
Elvis was already a famous singer and actor before he joined the US Army at Fort Chaffee, Arkansas, in 1958. Some say he was drafted as he was becoming too powerful and sending him abroad was the best way to stem his rising influence. He became an armor intelligence specialist in the 1st Medium Tank Battalion, 32d Armor, 3d Armored Division, at Ray Barracks, Germany, but his time on maneuvers backfired. 
A fellow soldier introduced Elvis to amphetamines, which was a slippery slope and ultimately proved to be his downfall. In Germany, The King of Rock and Roll also met 14-year-old Priscilla Beaulieu, whom he later married. 
Hugh Hefner
One of the most surprising names on our list today is Hugh Hefner. He's most famous for founding Playboy magazine and his debauched Playboy Mansion. But it wasn't always bunny girls, bachelor lifestyles, and busty bikini-clad babes. After Hef graduated from high school, he was a writer for a military newspaper in the US Army. Between 1944 and 1946, the young man regularly contributed his own cartoons before eventually being discharged.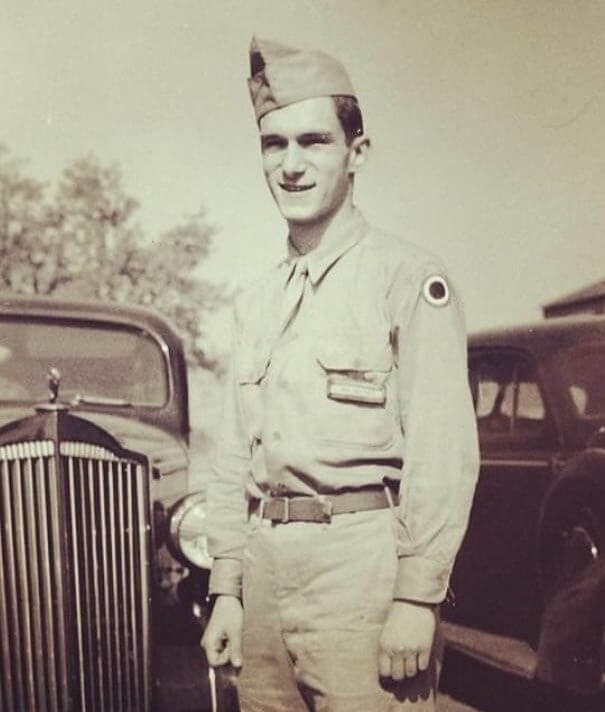 While serving Uncle Sam, Hef earned his sharpshooter badge with an M1 semi-automatic rifle and completed Killer College by throwing real grenades during training exercises. 
Joe DiMaggio
Here's to you, Joe DiMaggio. Jesus loved you more than you could know, whoa, whoa, whoa... What a life this guy led! Playing for the New York Yankees, he was one of the greatest baseball players of all time, and he even married Marilyn Monroe, making him officially the world's luckiest man. In 1943, "Joltin' Joe" enlisted in the US Army Air Force, rising to the rank of Sergeant, but he wasn't as brave and macho as you might think.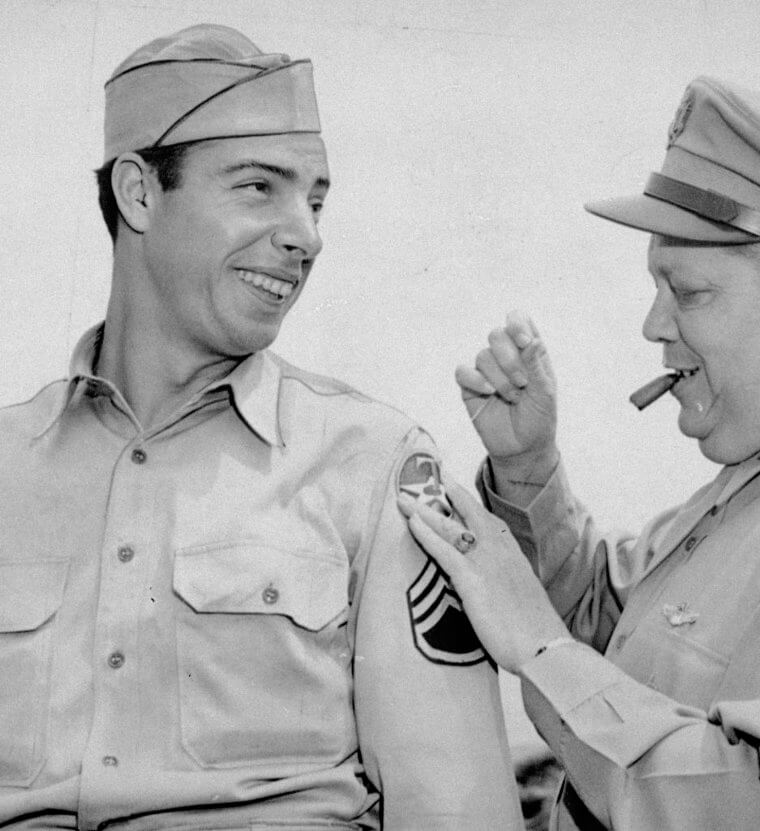 Due to his prewar fame, Joe received many privileges and was essentially a glorified PE instructor, playing exhibition baseball games. DiMaggio asked to see combat but was turned down as he'd gained ten pounds eating, drinking, and sunbathing on Hawaii's beaches. Thanks for your service, Joe DiMaggio!
Montel Williams
Did you know that TV host, actor, and motivational speaker Montel Williams had an impressive military career? In 1974, he signed up for the US Marine Corps and became the first African-American Marine ever to be accepted into the US Naval Academy's officer training program. He spent 18 months in Guam as a Naval Cryptologic Officer and worked for the National Security Agency during the US invasion of Grenada in 1983.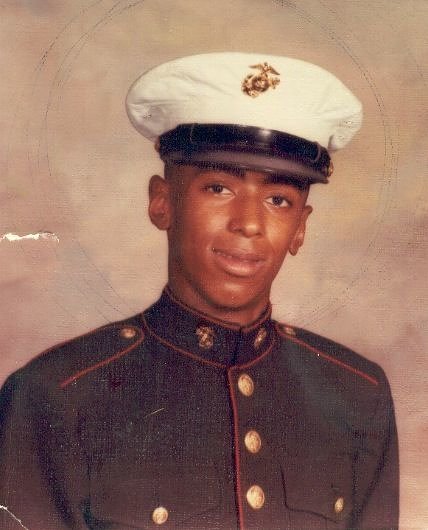 After 22 years, Montel retired with the rank of Lieutenant Commander. He won a slew of medals, including Humanitarian Service Medals for securing the release of US citizens captured overseas. In a nutshell, this man's motivational speeches are worth every penny. 
MC Hammer
Before Stanley Kirk Burrell became famous as MC Hammer, he served in the US Navy for three years. In the early 1980s, he served with Patrol Squadron VP-47, aka "The Golden Swordsmen," in Mountain View, California. The squadron's nickname could be where he got the idea for his famous baggy golden MC Hammer pants. Stanley served as a Petty Officer Third Class aviation storekeeper until he was honorably discharged in the mid-80s.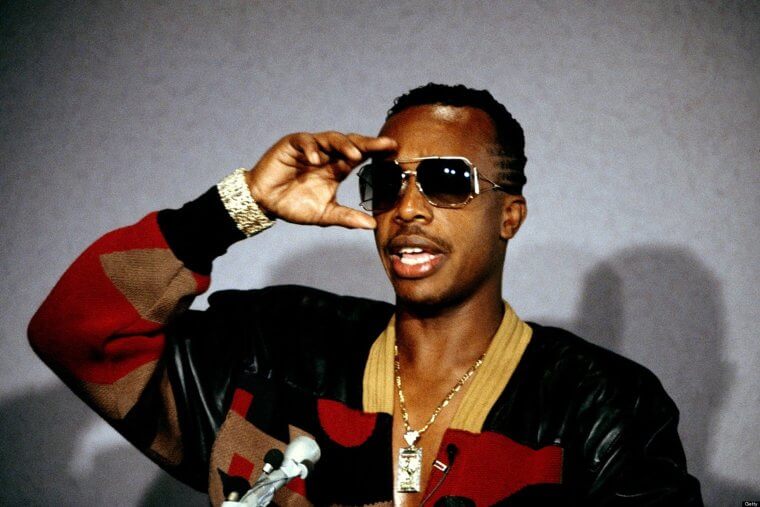 When his military colleagues would come into his store and manhandle items, he presumably shouted, "You can't touch this!" 
John Coltrane
Jazz saxophonist and composer John Coltrane knew he didn't want to be drafted into the Army, so he enlisted in the US Navy instead. Unbeknownst to him, the day he joined up was August 6th, 1945, the same day the Enola Gay dropped the Little Boy atomic bomb on Hiroshima, Japan. He trained as an Apprentice Seaman at Sampson Naval Training Station in upstate New York before being shipped out to Pearl Harbor. 
His musical talents were quickly recognized, and he played in the Navy's swing band. The one-man Sax Machine was awarded the American Campaign Medal, Asiatic–Pacific Campaign Medal and the World War II Victory Medal for his service.
Ice-T
Similarly, before Ice-T solved crimes in Law & Order: Special Victims Unit, he served in the US Army. In 1977, Tracy Lauren Marrow––the Original Gangsta with a girl's name––sold marijuana and stolen car stereos when his girlfriend became pregnant. Desperate for money and looking to straighten his life out, Ice-T served with the 25th Infantry Division. He completed his Advanced Infantry Training but was charged with stealing an infantry rug!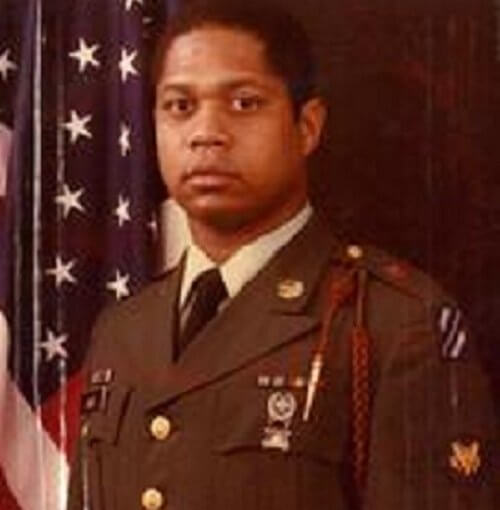 While awaiting trial, Tracy received a $2,500 bonus check and went AWOL, returning a month later. By this time, the rug had magically reappeared, so he received non-judicial punishment for his dereliction of duty. 
Johnny Cash
Johnny Cash enlisted in the Air Force in 1950. After basic training at Lackland Air Force Base in San Antonio, Texas, he was assigned to the 12th Radio Squadron Mobile of the US Air Force Security Service at Landsberg, West Germany. There, he used his musical ears as a Morse code operator intercepting Soviet Army transmissions. In 1954, he was honorably discharged as a Staff Sergeant and returned to Texas to become a music legend.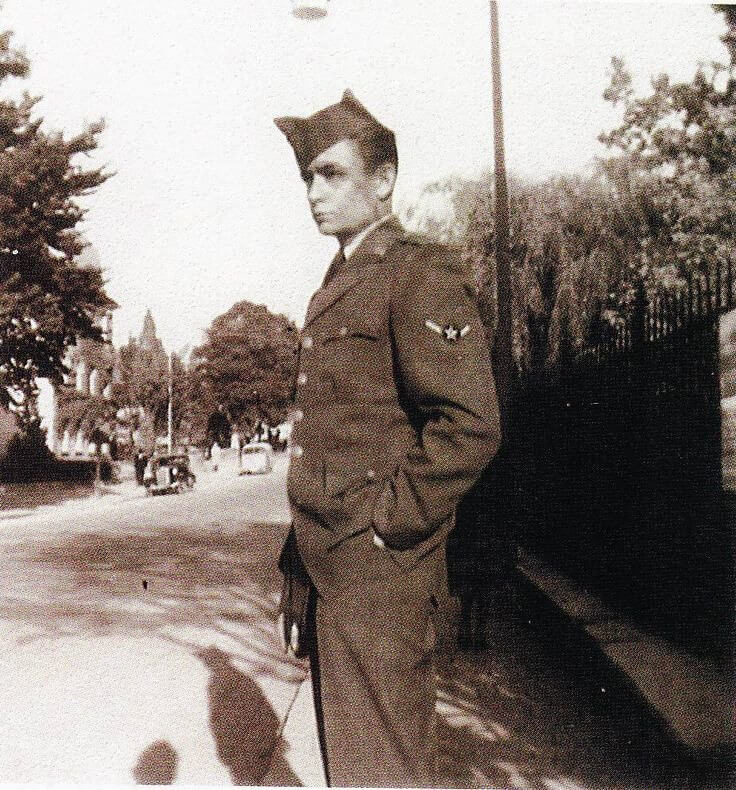 During his military service, The Man in Black formed his first band, "The Landsberg Barbarians," and also acquired that distinctive scar on his jaw. It wasn't from combat but from surgery to remove a cyst.
Mr. T
Mr. T, aka Laurence Tureaud, shot to fame playing Clubber Lang in the Rocky film franchise. His popularity soon led the ex-nightclub bouncer to play B.A. Baracus in the hugely popular 1980s TV series The A-Team. Laurence played football, wrestled, and studied martial arts at school, and studied math at college before being expelled. Even though his brother had been called "boy" after returning from Vietnam, Laurence followed him into the military.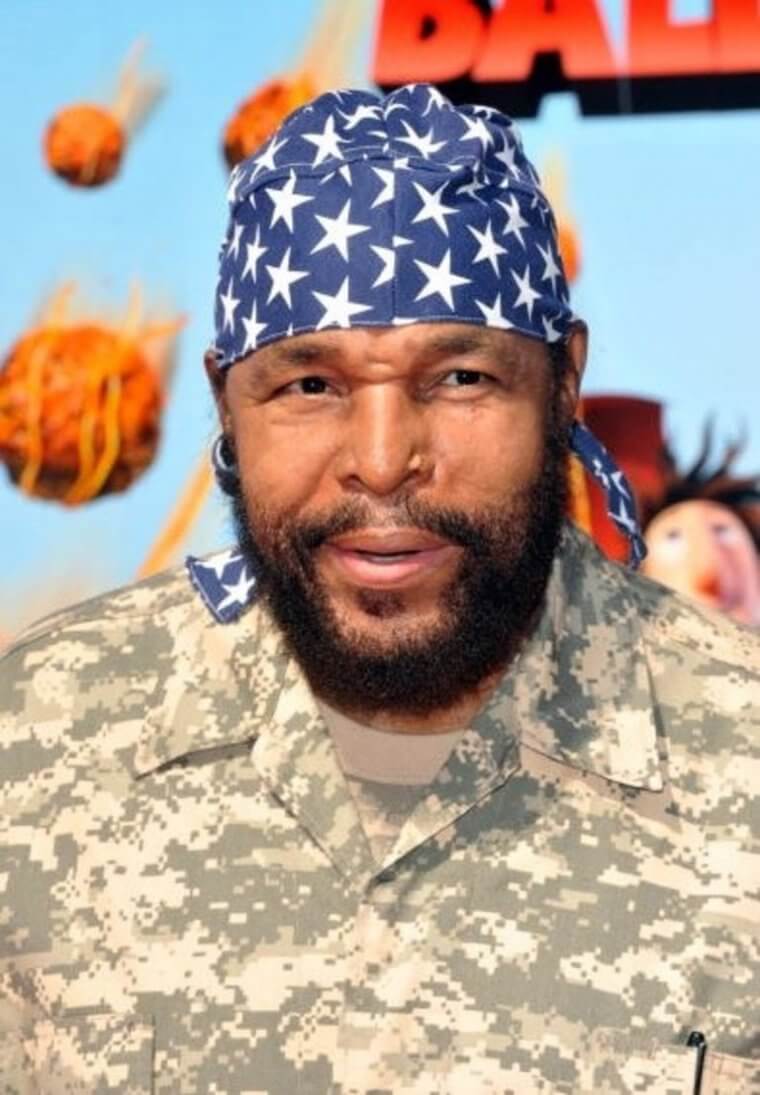 Mr. T joined the US Army and the Military Police Corps and shot to the top of his class, but he wasn't always well behaved. After "throwing his weight around," Mr. T was ordered to chop down trees as punishment. He axed 70 trees in 3.5 hours before his platoon sergeant had to order him to stop! 
Dean Martin
Who's that handsome young serviceman posing for a photo in his army uniform? Why, it's Dean Martin, aka The King of Cool. The charismatic actor, singer, comedian, and Rat Pack member was drafted into the US Army in 1943 at the height of World War II. However, Deano only served a year in Akron, Ohio, and was discharged due to a double hernia. He described the pain as like a kick in the head!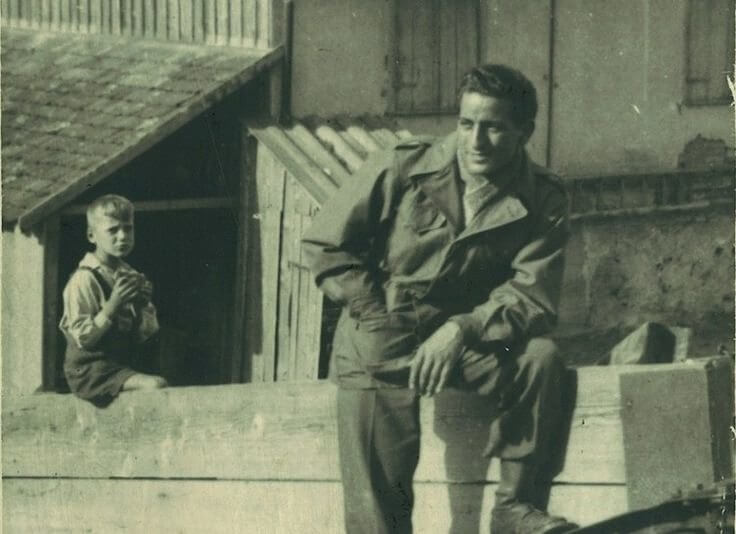 Two or three years later, Dean met fellow comedian Jerry Lewis while performing at a club. The two blended their comedy routines into a duo, with Martin playing straight man to Lewis' craziness. 
Steve McQueen
Steve McQueen served behind enemy lines, was caught by the Nazis, and escaped a prisoner of war camp by jumping a barbed-wire fence on a motorbike. Oh, sorry, that's the plot of The Great Escape (1963). In 1947, 17-year-old McQueen enlisted in the US Marine Corps and was almost as maverick as his character, 'The Cooler King.'  Demoted to private seven times, he was sentenced to 41 days in the brig after resisting arrest for going AWOL for two weeks with his girlfriend, Barbara Ross.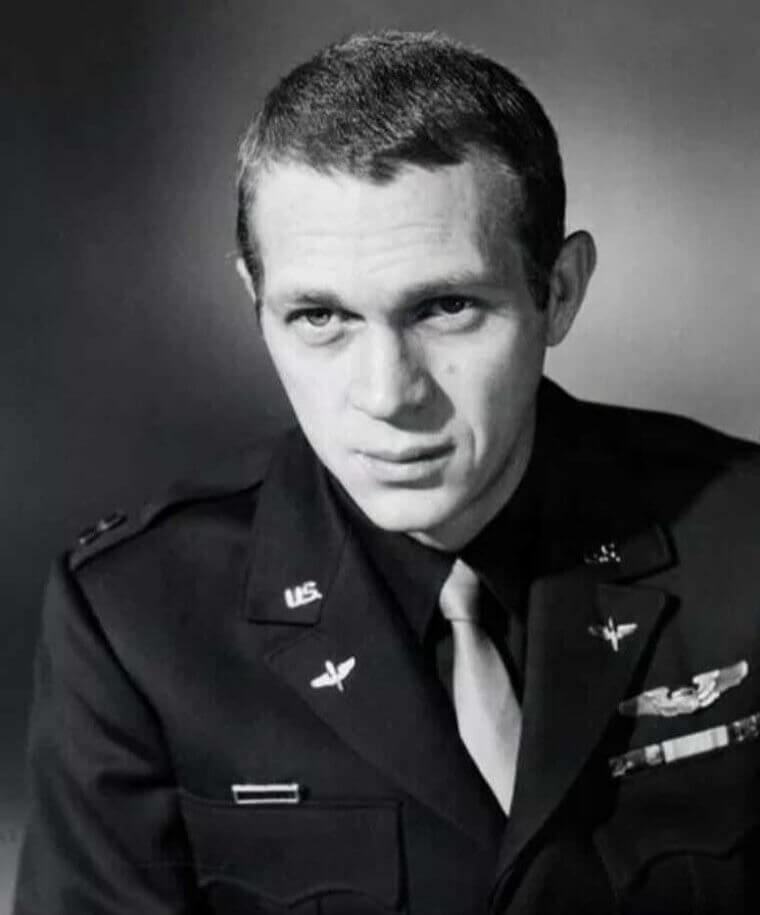 But McQueen made up for his mistakes by once saving five Marines' lives. He pulled them from a tank before it broke through ice in the Arctic. He also guarded Harry Truman's presidential yacht and was honorably discharged in 1950. 
Chuck Norris
Carlos Ray Norris joined the Air Force as an Air Policeman in 1958 and served at Osan Air Base, South Korea. During the Korean War, he picked up the nickname "Chuck" and began martial arts training. When he returned home, he continued to serve as an AP at March Air Force Base, California. Chuck was discharged in August 1962, whereupon he applied to be a police officer in Torrance, California.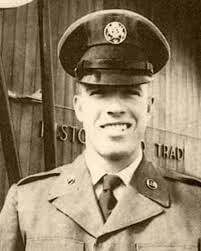 While waiting to become a cop, he opened his first martial arts studio. The US government sent 2,700,000 troops to serve in Vietnam, but they could have just sent Chuck Norris!
Drew Carey
Is there nothing Drew Carey can't do? As well as being an actor, comedian, game show host, and co-owner of MLS team, Seattle Sounders FC, he also served in the US Marine Corps. Drew enlisted in 1980 and served six years in the 25th Marine Regiment in Ohio. His role as a field radio operator was the perfect place to hone his comedic and improvisational skills, and he often entertained his fellow troops.
The Cleveland, Ohio native has the army to thank for his omnipresent crew-cut hairstyle. We have the army to thank for nine seasons of The Drew Carey Show and four million seasons of Whose Line Is It Anyway?
Johnny Carson
Before The Johnny Carson Show practically invented the chat show, Johnny served in the US Navy. Joining up in 1943, he worked his way up from Apprentice Shipman to Midshipman. Later, he became an ensign on the USS Pennsylvania in the Pacific. When he wasn't decoding encrypted messages as a communications officer, he was recording a 10-0 amateur boxing record and using his charms as an entertainer. And there's a funny story behind that...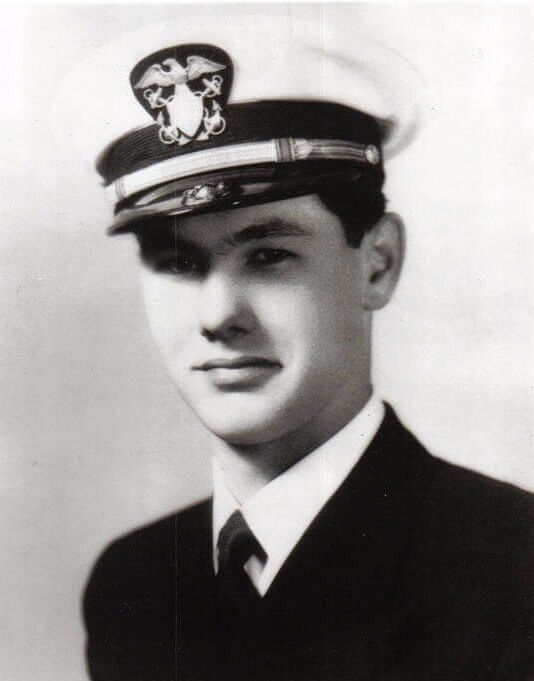 US Secretary of the Navy James V. Forrestal asked Carson if he planned to stay on after the war. Carson said no, saying he wanted to be a magician. Forrestal asked to see a card trick, and Johnny blew his mind. The budding trickster knew if he could bamboozle someone of Forrestal's high standing, he could make it as a magician. 
Harriet Tubman
Harriet Tubman is one of the most iconic figures in American history. She was born into slavery in Maryland in 1822 but escaped her oppressors. Even more impressive, she led more than a dozen missions to rescue 70 more enslaved people. Next, she became the first woman in American history to lead a groundbreaking military expedition in the Civil War. As a result, Harriet and her soldiers freed countless more slaves.
Harriet continued to work as a spy for the Union Army. Her missions were so secret that fellow abolitionist President Abraham Lincoln was the only other person in the world to know about them! 
Henry Fonda
Having already appeared in films like The Grapes of Wrath (1940), Henry Fonda signed up for the US Navy during World War II. He said he couldn't continue playing "fake war" in a studio when a real war was going on outside. He initially served as a Quartermaster 3rd Class on the USS Satterlee. The actor later became a Lieutenant Junior Grade in Air Combat Intelligence in the Central Pacific.
Fonda was awarded the Bronze Star Medal and Navy Presidential Unit Citation. After being discharged from active duty, he transferred to the Naval Reserve. When he returned to Broadway, he played Mister Roberts in the eponymous comedy about the US Navy. 
Harry Belafonte
Like several of today's entries, Harry Belafonte enlisted because he didn't really know what he wanted to be. After living with his aunt in Jamaica, he returned to drop out of high school in his native New York City. The 17-year-old joined the Navy two years after the USA entered WW2 but never fought overseas. That said, he enjoyed his time serving and cites the Navy for kickstarting his career.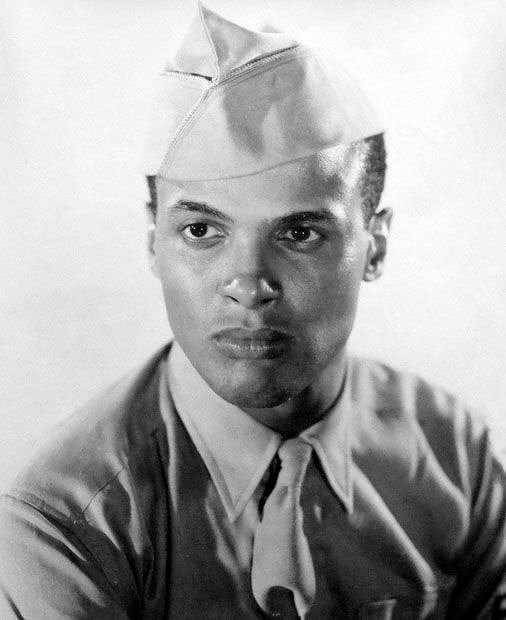 While serving, the Navy gave Harry free tickets to see a show, and he was enraptured by the night's entertainment. He soon developed a love for performing arts that saw him become the most successful Jamaican-American pop star... until Shaggy came along! 
Pat Sajak
Can you believe Pat Sajak has been hosting The Price Is Right for over forty years? He honed his presenting skills while serving as a disc jockey for the American Forces Vietnam Network. While Pat didn't see combat during the Vietnam War––or the American War as the Vietnamese call it––he raised troop morale every morning and achieved the rank of Specialist 5th Class. Pat hosted the same Dawn Buster radio show Adrian Cronauer had hosted and continued his predecessor's famous early-morning intro:"Gooooood Morning Vietnam!"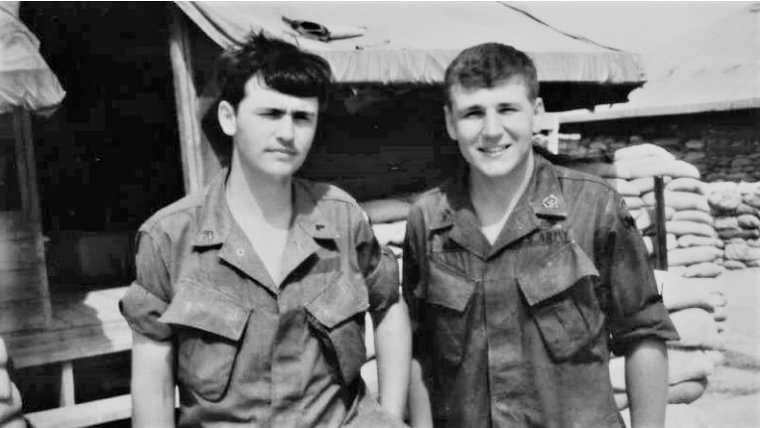 Never forget there are hundreds of roles just as important as fighting on the front lines. So, to each and every serviceman and woman, from Private to Five Star General or Fleet Admiral... thank you for your service.